What to know about smart lighting in Modesto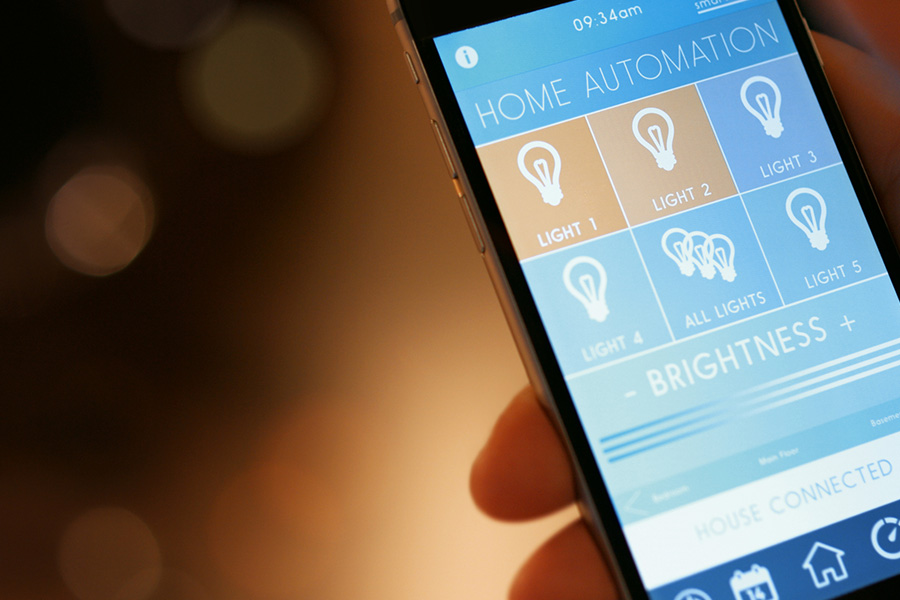 What do you suppose Thomas Edison would think about modern Modesto smart lighting? Beginning with his life-changing invention, we now have integrated home automation components that let you adjust all your home's lighting via your mobile device. However, before you run out and purchase the most recent system, expand your knowledge a bit, so you have a better understanding of what's the best bulbs for your house.
Choose the platform you're used to
Numerous home automation configurations support a variety of platforms to adjust your smart lighting in Modesto, but it makes sense to go with something you're familiar with . For example, if you use an Android cell phone, you might favor something that supports Google. Or you could go with Amazon Alexa instead so you can utilize vocal commands on your speaker. Of course, if you select a Vivint security and automation package, your app for controlling your smart lights will work in harmony with the well-known platforms of Amazon, Google, and Apple.
Do you need a smart hub?
You could get a couple smart light bulbs that connect easily with your home's existing platform, but you will lose out on some nice benefits. Vivint's Smart Home Automation can incorporate nicely into your security system if you are looking for the most versatile performance from your smart lighting.
It just makes sense to connect to a smart hub and associate your home's illumination with a doorbell camera, window sensors, or other security and automation components. By doing so your smart bulbs may be set up to instantly brighten in the event one of your home's video cameras senses unexpected developments. You might also enjoy having your lights turn off while your security alarms arm before bed.
You have control over your Modesto smart lights
The option to put your lights on a schedule is a nice advantage of your Modesto smart lighting. Virtually all smart lighting can be administered in various manners, allowing you the versatility to turn them on or off at a set time. You may even put your lights on a timer, turn them on or off according to sunrise or sunset hours, or program numerous customized schedules to suit your lifestyle. When using the Vivint security app, you can instruct your smart lights to do whatever you want and at the right time, including getting brighter or dimmer according to a set routine.
Smart lighting is inexpensive and energy efficient
Smart LED light bulbs are much more energy-efficient than what you once used and aren't hot to the touch. You might increase your money savings with the help of a smart hub, motion detection capabilities, the Vivint smartphone application, or linking with other smart home elements. You will find that you've created a unique lighting configuration within your own home to use and save energy like you've previously only dreamed of.
Add more automation components to your smart lighting
The beauty of the Vivint smart home design is that it's intended to be comprehensive, including not only smart lighting but front door cameras, smart locking systems, indoor and outdoor cameras, connected thermostats, overhead door automation, and many other features. Once you have authority over your home's automation and protection, your home is more secure than ever before.
Explore Modesto smart lighting from Vivint
When upgrading your traditional bulbs to powerful smart lights, you should see what Vivint can do for you. Our smart home installations are designed to make your house more secure and efficient while optimizing your lifestyle. Contact (209) 255-5672 and get your smart home today!