How a smart home security system is worth it in Modesto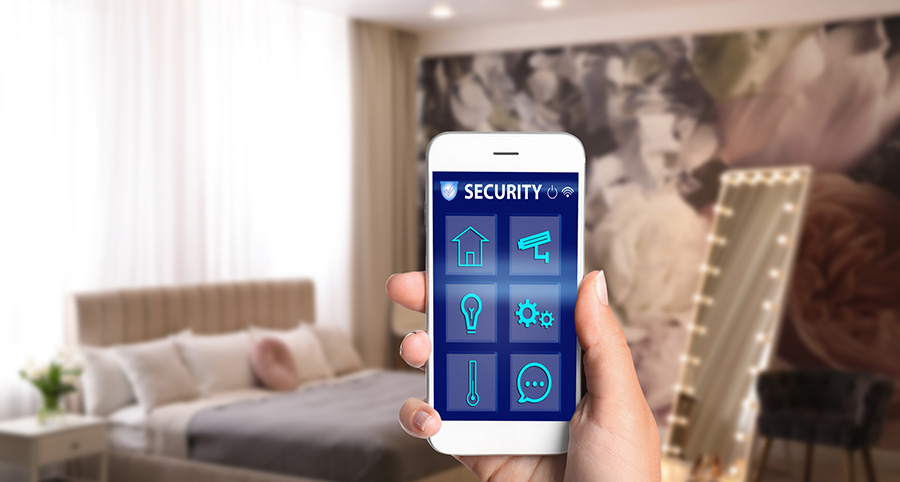 Even if you live in a friendly area, you still might think about if a home security system is worth it in Modesto. However, keep in mind that modern a home security system include much more than merely an assembly of entry point and motion sensors. Nowadays, your home security system will protect against catastrophes like floods and fire and make your everyday routine more energy friendly.
Your home security system protects against intrusion
Guarding against invasion is the principal reason for installing a security system in Modesto. With that in mind, most sensors and cameras zero in on stopping an intrusion. But a smart security system will do more than simply protect your home by sounding a siren. Now, you'll benefit from cell notifications, monitoring pings,and automation to assist in alerting you of a break-in when you're away.
For example, when you are at work and someone comes on your front porch, your video doorbell will discern the movement. The device will immediately deliver an alert to your cell phone with video proof of your guest. You may then access your phone's security app and communicate with the person at your door by using the 2-way audio functionality, or have an interior light come on, so it looks like you're in the house. In the event an intrusion does take place, your system will instantly notify your 24-hour monitoring agents, and they'll urgently call the police.
A security system offers protection from fire, floods, and carbon monoxide
Various dangerous situations may occur at your house. Flooding, fire, and CO leaks typically come unexpectedly and happen fast. Connecting detectors to your home security system gives your fire alarms and other sensors the same benefits as your home intrusion devices.
If a crisis occurs, your alarm's siren will go off, signaling all occupants of the residence to get out. You may also have a warning dispatched to your phone, which is especially advantageous if you're not home. Your monitoring specialists are also notified, so they can reach out to first responders while you get your family to safety.
Professional monitoring acts quickly in response to your home security events
Home security monitoring is a leading consideration when deciding if a home security system is worth it in Modesto. By including monitoring, an actual person reacts quickly to the alarm regardless of whether the disaster results from an intrusion, fire, or another event. First, they will call you to ensure your system is working properly and to be certain all occupants are safe. Your agents will then alert first responders so they can get to your house quickly.
Your smart home security package is able to make your house more energy friendly
Smart lighting, locks, thermostats, and other devices are able to link with your home's security to let your house be more functional and energy conscious. Command all of these smart tools remotely with your security phone app or arrange for your lights and thermostat to adjust to a preset schedule. You could save 10% or more on your monthly energy bills with automated devices.
Experience the advantages of a home security system today!
A home security system in Modesto is certainly worth investing in to protect your property and loved ones. To customize your system, get in touch with our smart home experts. Dial (209) 255-5672 or send in the following form.